The White Horse
Pegasus, in Greek mythology meant white winged horse, but today it has taken a form of a deadly virus which doesn't affect us directly but harms an integral part of our life- our phones, and other devices without which, carrying out the different tasks of day to day life seems impossible.
Pegasus is a spyware which was developed by NSO, an Israeli group who claims that it was developed with the intention to help countries keep a check on terrorism and crime.  Isn't the name true to its meaning? Wiping the bad elements of the society leaving the place as pure as a white horse?
Pegasus is a zero click spyware. The White Horse- This means that it can enter our device without users doing anything. Users don't have to download an app or click on a link, the way usually other viruses capture our devices. Just a message or a call, we don't even need to answer that call, just like a knock on the door, no matter whether you response to it or not, it enters and the control it can take over our apps is unimaginable. It can access the various applications on our device; take hold of the camera which is present in all devices today, and through that, it can record us, take picture of us without even us knowing. It can access our microphone and listen to us all the time. Read our messages on social networking apps and know all about us- each and every thing. This spyware was revealed to the world by a France based NGO- FORBIDDEN STORIES who took technical support from AMNESTY INTERNATIONAL. They published a list of 50,000 people who were the targets of this virus. Out of these people, the majority included not the terrorists groups or criminals, but media personnel, lawyers, politicians and journalists. India, which ranks 53 in the global democracy list, also happens to misuse this spyware.
Now, the question arises, how does it enter our device? The White Horse — For this virus to enter our phones, it just needs our numbers. Just a missed call or message, and it can take complete access. Let's take an example of a message sent to you. The message received won't contain anything suspicious; just a simple text and attached to it an image or GIF. These images might look like one but are not. They are fake GIFs which have a hidden executable file attached to it in the background which runs in our phone as soon as it enters our device. It attaches with any application on our phones and starts replicating itself every time we use that app. Therefore technically that app too becomes a virus. We have seen apps like Facebook, Instagram, or any new app release its beta version first. Why do they do it? This is done so that users can report the bugs present in these apps so that it can be fixed and the apps become safer and better for use. But some hackers do not report these loop holes and keep it to themselves so that they can use it for their own use. The spyware is designed in such a way that it targets these bugs in apps to get hold of our applications. App designers aren't even aware of these bugs and so when these spyware attack us, they don't even know how to remove it and hence these kinds of attacks are known as ZERO DAY VULNERABILITES. These attackers can use our phones more than us even without it being in their hands. They can control our camera, microphone, apps; everything present. How do we know that something like has entered? To answer this, there is not really any way we can identify it on our phones. It stays like a silent killer and keeps transferring data to the ones who have targeted us.
CONCLUSION  
We must be thinking that we are at a risk too of getting exposed to this malware. But a sigh of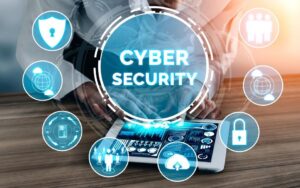 relief can be taken because these spywares are way too expensive and can be bought by governments and big personnel only. So the risk of us acquiring this is unlikely.
By : Prachi Aggarwal