Various Resources helps you to write your Research Fast
When writing a research paper for a teacher or professor, it is important to step back and think about why they asked you to write this essay in the first place. More than likely, they are giving you an opportunity to learn something. Learning often involves trial-and-error, making mistakes, and asking lots of questions. Don't be afraid to ask a question; in fact, don't be afraid to ask your instructor lots of questions! However, do remember to be respectful of them, their time, and efforts. It is important to follow any directions that you have been given by your teacher or professor, to take responsibility and not expect them to do your work for you, and to listen to the answers and advice they share with you. Working with your teacher and asking them for help is an often overlooked resource when it comes to writing research papers. Be sure to take advantage of this help; your paper will be all the better for it.
Research Librarians
Another often-overlooked resource is the research librarian. Did you know that, in addition to tons of books and online materials, college and university libraries often have staff whose job it is to help answer your questions? Research librarians specialize in research (it might sound obvious, but take a second to get excited about how much this could help you and your research paper!). These librarians usually specialize in particular fields and subjects, so you can get specific, expert help that pertains to your topic. They can help you search for resources, connect you with experts in the field your researching, or give you suggestions about the direction of your research and writing.
In addition to research librarians, many college and university libraries often house writing centers. While research librarians can help you more with your research, writing center staff can help you actually write your research paper. You can usually schedule an online or in-person appointment with a tutor or instructor that will help you through any step of the writing process. You might want to visit a writing center early on as you develop the concept for your paper, in the middle as you struggle to think of how to discuss one of your key points, or right before you turn in your paper to be sure it's in near-perfect shape before it goes to your professor for a grade. Many professors even give you extra credit for taking advantage of writing center services. Win-win!
As mentioned earlier in this guide, you can use Wikipedia for introductory research. But, because Wikipedia articles can be edited by anyone and therefore aren't 100% credible, your professor will likely frown on citing it as a source for your research paper. So, do not use Wikipedia as a primary source for your research paper. When it comes to writing research papers, the references section of a Wikipedia page is one of your best friends. Just like you should be citing your sources at the end of your research paper, Wikipedia articles link to their primary sources. You can use the list of references to find books, articles, and other material that can help you find reliable, relevant primary sources for use in your research.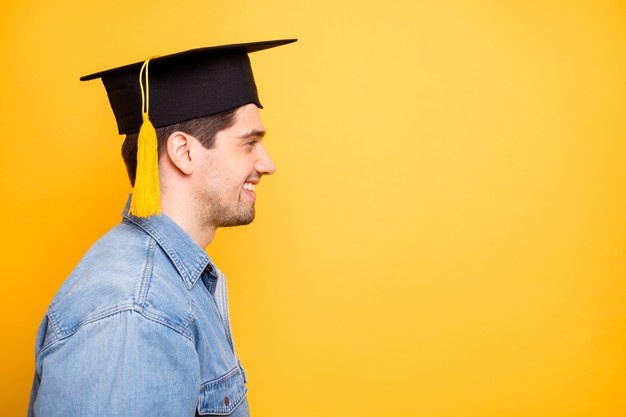 Your instructor may require you to use peer-reviewed academic articles as some or all of the sources for your research paper. As a college student, you probably have access to a number of academic databases that you can use to find scholarly articles. If you are unsure of how to search for articles in an academic database, it's worth asking your professor or a research librarian to help you learn. This skill will be a useful one to have, and you will be easily finding trustworthy, interesting sources in no time.
This is not a nocturnal bird that lives at a university in Indiana, but rather the Online Writing Lab (OWL) at Purdue University. This online resource offers a number of helpful writing materials, including information on how to cite sources, grammar rules, choosing a topic, and even how to write a research paper. You can search for specific help, or browse resources by category. This free website is a must-visit online resource when writing a college research paper.
Grammarly is like a super-powered spell checker. It's a free Chrome extension that allows you to edit your writing. You can copy and paste your paper into the Grammarly editor and get spelling and grammar advice that is easy to implement. If you're looking for additional help or want to use the software without leaving Microsoft Office, check out Grammarly Premium or Grammarly for Microsoft Office. However, it's important to remember when using this software (or any spelling or grammar checker!) that it is a computer and therefore doesn't always understand your writing. You need to go over each suggestion made by the software and make sure that it is indeed correcting an error or improving a sentence and not changing something that you meant to say. That being said, Grammarly is great at catching errors and provides easy-to-understand explanations of spelling and grammar suggestions so you can knowledgeably make changes to your research paper.
Style guides may be mostly a thing of the past. You have probably used a spell checker or Googled where to put a comma, but you may never have opened a style guide. However, this book, The Elements of Style, has helpful advice and information about writing. If you are looking for guidance when it comes to editing your paper, picking up a copy of this book may be just what you need. The book consists of different sections, some with specific grammar and writing rules and definitions and others with general writing advice. One rule that is worth knowing, even if you don't read The Elements of Style is Rule #17: "Omit needless words." Keep that in mind as you edit your paper; it will help you craft a clear, strong, concise research paper that your teacher will enjoy reading (and even grading!).
Style Guides (MLA, APA, Chicago, etc.)
You might feel like we keep saying this (we do . . . ), but it's for a good reason: know what your research paper assignment is asking for. That is especially important when it comes to formatting your paper. There are several different formatting styles and each has specific rules and guidelines. The main three are MLA, APA, and Chicago. Your instructor likely gave you instructions on which style to use, and if not you can ask which they prefer. Each style has a different name for the list of sources you attach at the end of your paper, different rules about headers and page numbers, etc. Many teachers will deduct points from your grade if you don't adhere to the style they have asked you to for your research paper; some teachers may not accept the paper at all. You can find more information about whatever style you are working with in a style guide or from OWL at Purdue.
If you need any help  you may consult us at [email protected]
The latest blog on various topics including Artificial intelligence, Machine learning, Internet of Things, is also for helping scholars who are pursuing Ph.D. in various fields. The content is  also available in the form of video in our channel the description is given below  
TechDoctorIn  Channel was developed for Learning New About Artificial Intelligence, Machine Learning and With Innovative Project Ideas. TechDoctorIn Channel has the Following Playlists
Channel link: https://www.youtube.com/c/TechDoctorIN
Linkedin: https://www.linkedin.com/in/dr-pawan-whig-a9730b11/?originalSubdomain=in
Google Scholar: https://scholar.google.com/citations?user=AyrId_EAAAAJ&hl=en
TechDoctorIn is a very useful educational channel run by Dr. Pawan Whig Senior IEEE Member. The content is verified by him at it is very useful.