The importance — and the very much relevance-producing fact — of social science research is that it is research.

Research is systematically finding new and exciting ways to think about reality, be it in the act of explicating an obscure French theoreticians work on media studies or be it in the help provided to politicians and planners by a thorough look at a cities demographics and their trends.

The important part is to learn something, to create something previously unthought of.

And that's all the reason any research needs.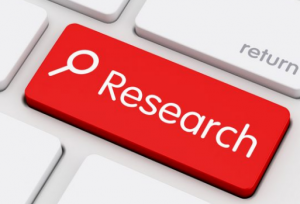 Assuming we are talking about quantitative research, and that you are familiar with some text editor (Ms Office, LYX, Libre Office, Scientific WorkPlace,…) to present your findings, let's focus on the quantitative analysis.
SPSS (Statistical Processing for Social Sciences) is very popular for doing standard analyses even with a very large data. It is not cheap though. Stata, Statistica, JMP offer similar capabilities. Each with its strengths and weaknesses. SAS is the most complete, stable and expensive of environments, but for a single user it might be an overkill.

R is free, as flexible as it gets, spreading quickly, but requires a steep learning curve. For standard analyses, you might find simpler tools. MatLab and Octave are also powerful tools if you need flexibility.

For network data (social graphs), Gephi is a nice tool to have as well.

Having asked myself the same questions, here are my considerations:
– If your colleagues are already accustomed to something, stick to it. At least you will have someone to ask.
– A serious researcher will have more than one tool. Possibly something for a quick and dirty analysis, and something for non standard tricks and data management.
I think this varies among countries, disciplines and OS, but I guess some generic software would be as follows:
1. Statistical package (SPSS, SAS, STATA, R, Excel…)
2. Qualitative research software (Atlas.ti, NVivo…)
3. Editing text software (Word, OpenOffice, LaTeX, Scrivener…)
4. Presentations (PowerPoint, Prezi…)
5. Bibliography manager (Zotero, EndNote, RefWorks…)
If you are serious and need guidance in research. You may contact the undersigned.