Fellow Membership
(Through Invitation Only)
The highest grade of Threws membership you can apply for, we award Fellowship to the high achievers – those respected professionals at the forefront of engineering, technology or cognate disciplines for at least five years or more.
The Threws Fellow Membership is likely a program offered by The Threws that provides recognition and support for researchers who have made significant contributions to their fields.
Eligibility for Threws Fellow Membership may be based on criteria such as:
A record of publications in high-impact academic journals
A history of successful grant funding
A track record of leading successful research projects
Evidence of impactful contributions to the field
Membership in The Threws Fellow program may include benefits such as:
Access to funding opportunities and grant-writing resources
Opportunities for collaboration with other Threws Fellows
Invitations to exclusive events and networking opportunities
Recognition on the Threws website and in other publications
Opportunities to serve as a mentor to junior researchers
The Threws Fellow membership is likely considered a significant honor and recognition of an individual's contributions to the research community.
The Threws Fellow members are also expected to provide their expertise and support in the research activities of The Threws and to contribute to the larger research community by sharing their knowledge and experience.
How can Fellowship help you?
Fellowship membership can provide a variety of benefits depending on the organization and the industry or field it pertains to. Generally, membership can provide access to resources and information, networking opportunities, professional development, and a sense of community and support. It can also provide credibility and recognition within the industry, and opportunities for advancement or special opportunities such as grants, awards or exclusive events. Additionally, membership in a reputable organization can enhance your professional reputation and credibility.
The Research World (Threws) offers Fellow Membership to individuals who have made significant contributions in the field of academia and research. This membership is valid for life and is open to applicants who meet one of the following criteria:
Hold a Doctorate degree (PhD)
Hold a Master's degree with at least 5 years of academic or research experience
Hold a Bachelor degree in Medicine, Dentistry, Engineering or other professional courses with at least 10 years of experience.
Eligibility
Doctorate degree (PhD) or Master's degree with minimum 5 years academic/research experiences or Bachelor degree in Medicine, Dentistry, Engineering or other professional courses with minimum 5 years' experience.
Membership  Benefit
The privileges of Fellow Membership with The Research World (Threws) include:
The ability to use the title RGFM (Research World Fellow Member) after their name.
Exemption from registration fees for Threws Annual International Awards.
A 50% waiver on publication fees for journals.
A 50% waiver on registration fees for international conferences, seminars, and workshops.
Special consideration for becoming editors or guest editors for journals.
The opportunity to participate in activities such as webinars, seminars, conferences, and award functions.
A prestigious membership certificate for recognition and academic and professional advancement.
Membership Process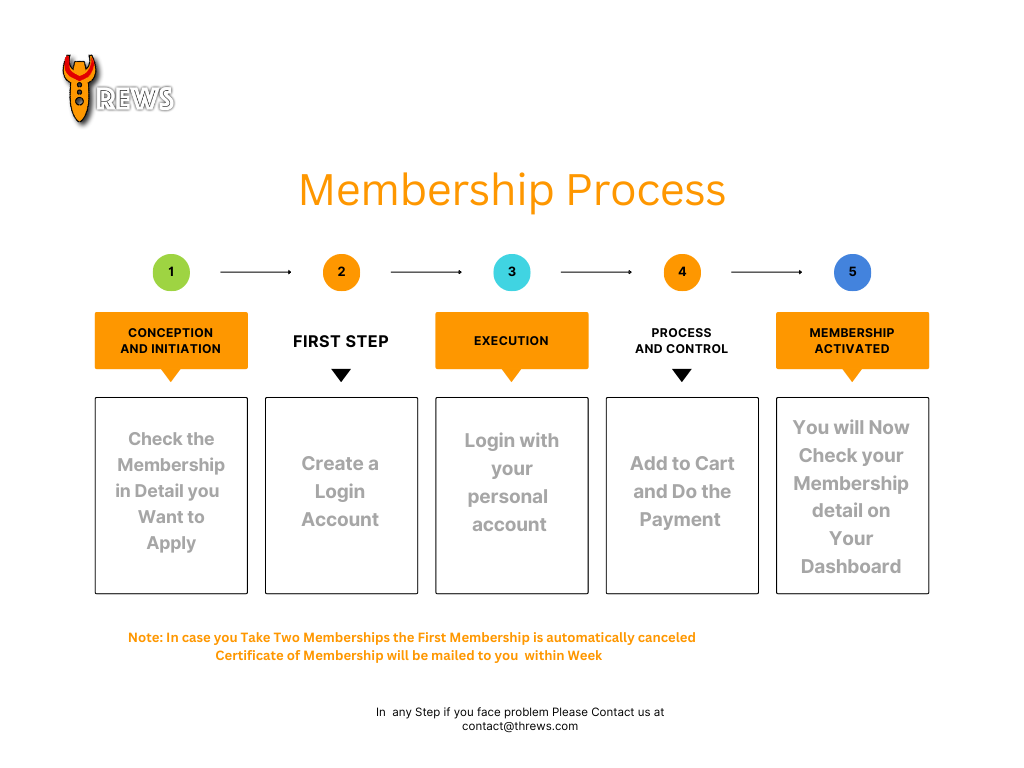 Frequently Asked Questions
Commonly Asked Questions.