What are digital currencies issued by central banks? To combat the influence of cryptocurrencies, are central banks proposing digital currencies?  Will taking this action make bank runs more likely? To know check this blog!
Introduction
The Reserve Bank of India (RBI) recently began testing the digital rupee – India's very own digital currency. A central bank digital currency (CBDC) is legal tender issued in digital form by a central bank. It is the same as fiat cash and can be exchanged for government-issued money one for one. Simply put, the digital rupee is the same as a banknote or coin that we use every day, only it is digital.
What exactly is a digital rupee?
The retail digital rupee issued by the Reserve Bank of India is a digital token (RBI). For the staged test rollout of the retail digital rupee, the central bank has chosen eight banks. State Bank of India (SBI), ICICI Bank, YES Bank, and IDFC First Bank will make up the first part of the pilot programme, while Bank of Baroda, Union Bank of India, HDFC Bank, and Kotak Mahindra Bank will make up the second phase. It has been printed in the same coin and paper money denominations as today.
The participating institutions in the pilot programme will offer customers a digital wallet via which they may conduct transactions using the virtual rupee. The digital wallet can be saved on an Android smartphone. Retail e-Rupee can now be used by customers and merchants in closed user groups (CUG) in specific areas of Mumbai, New Delhi, Bengaluru, and Bhubaneswar through the e-wallets of the four banks taking part in the launch, According to a press release from the RBI. Users can add digital currency to their wallets, link it to their bank accounts, and use it to make individual payments or make purchases at merchant establishments. To send or receive digital money, you need a wallet.
The digital rupee: Is it necessary?
The RBI thinks that customers will find the rupee to be more appealing as a currency than cryptocurrencies because of the digital rupee. Many investors consider cryptocurrencies as alternatives to fiat currencies, which over time lose value owing to debasement by central banks. Central banks have been working to develop their own digital currencies because this trend may endanger their sovereignty. In comparison to actual cash notes, the RBI also thinks it will be simpler and less expensive to generate the digital rupee. More crucially, compared to real transactions, transactions made using digital rupees are simpler for authorities to track down.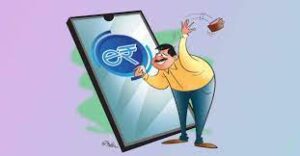 What the governor of the RBI mentioned during his speech?
Shaktikanta Das, governor of the Reserve Bank of India (RBI), stated that the debut of the electronic rupee was a significant development in the history of the nation's money and that it will fundamentally alter how people conduct transactions and conduct business. Das stated that the RBI aims to work out all the kinks in Central Bank Digital Currency (CBDC) before launching it at the FICCI's Banking Conference – FIBAC 2022. He further stated that by CY 2023, the central bank aims to fully introduce digitalized Kisan Credit Card loans. He pointed out that the full-fledged introduction of the digital rupee has no set goal date.
Das stated in his talk to Indian bankers that price stability, sustained growth, and financial stability do not have to be mutually exclusive. He further stated that the lack of release of the letter to the government by the RBI for missing the inflation target does not undermine transparency in any way.
During the conference, Das stated that with monetary policy actions and stances in advanced countries undergoing a regime shift, financial conditions have tightened across markets, highlighting financial stability risks. In an uncertain climate, he remarked, the Indian economy has grown steadily, taking strength from its macroeconomic indicators and buffers. He stated that India today exemplifies resilience and optimism for the rest of the world. In terms of inflation, the RBI governor stated that the central bank is closely watching inflation trends and the impact of prior interventions. He stated that the RBI is noticing a significant increase in sales of white items throughout the holiday season. "In my opinion, and in the opinion of the RBI, price stability, sustained growth, and financial stability do not have to be mutually exclusive", he said.
The distinctions between e-Rupee and UPI, RTGS, and other payment methods
1) The e-Rupee is legal tender rather than a payment mechanism.
The electronic rupee (e-Rupee) is a type of government money, however there are various ways to transmit money or payment instruments, including through UPI programmes like Google Pay, PhonePe, NEFT, and RTGS. According to Rachit Chawla, CEO of fintech firm Finway FSC, "the basic difference is that UPI transactions are totally guaranteed by physical cash, but the digital rupee is a legal tender that is not supported by physical currency."
2) The digital rupee is not restricted to currency.
Although the e-Rupee is a form of currency, its use is not limited to, it should be highlighted. According to Ajay Raj, Country Head-Transactional Banking at YES Bank, the digital rupee also serves as a "unit of account" and, more importantly, a "store of wealth." The main difference between the digital rupee and UPI is that the former is a store of value similar to money, whilst the latter is only an overlay infrastructure for any type of store of value, such as bank accounts (which have standard cash prepaid instruments, credit cards, and so on). Any storage value is applicable to UPI. A digital store of value that may be transferred with certainty of settlement is the e-Rupee.
3) No bank intermediation
When using UPI, NEFT, or RTGS, digital transactions must go via a bank; however, with the e-Rupee, funds are sent from one wallet to another. Any UPI transaction entails bank intermediation, RBI Governor Shaktikanta Das said at a news conference on December 7, 2022, to make the contrast between the digital rupee and UPI clear. In the same way that you go to a bank, withdraw money, and keep it at your purse or wallet, you can use CBDC to make purchases in stores. Similarly, you may draw digital currency and hold it in your wallet, which is your cell phone and when you go to make a payment in a shop or to another individual, it will transfer from your wallet to his wallet there is no routing or bank intermediation.
4) Anonymity is important.
Experts claim that digital transactions in rupees are more anonymous than the current generation of digital transactions like UPI, NEFT, and RTGS. "Cash's main characteristic is its anonymity. Currency can therefore be used to preserve anonymity. We are mainly considering technological considerations when considering various options for how anonymity would be kept in the case of the digital rupee. Additionally, it is possible to secure a legislative provision that ensures confidentiality "The deputy governor of the RBI, T. Rabi Sankar, spoke before.
5) After a certain threshold, PAN would be required for digital rupee transactions.
At the moment, every person making a cash transaction above a certain amount is required to give their PAN. The same regulations will apply to the digital rupee. Paper money and digital money are interchangeable. Since both CBDC and cash payments are currencies, the same legal restrictions that apply to cash payments under the income tax agency will also apply to CBDC, according to Das. SBI has imposed an Rs 1 lakh holding cap on users' wallets. Users can load or discharge up to Rs 25,000 every day, according to the website. In a single day, up to 20 transactions, including inward and outward payments, are permitted. According to the bank's website, users can pay or receive up to Rs 10,000. At the moment, the maximum amount per UPI transaction is Rs 2 lakh. However, the highest limit may differ from one bank to the next.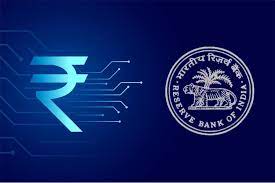 What are the dangers?
Many people are concerned that the widespread rollout of central bank digital currencies will disrupt the banking system. When interest rates offered by banks are low, people may be more inclined to convert their bank deposits into digital currencies because they will not lose much interest income by doing so. Such an incident could lead banks' cash holdings to fall, limiting their ability to make loans. It should be emphasized that the amount of cash held in banks' vaults influences their ability to make loans. This is due to the fact that a bank's cash position impacts its ability to extend its loan book while keeping the risk of a bank run under control.
The digital rupee may also be important in India's transformation to a cashless society. A growth in the adoption of the digital rupee could someday relieve banks of the need to keep sufficient cash deposits before expanding their lending books. This might occur if digital rupee deposits are deemed similar to other forms of virtual money, such as deposits generated initially as bank loans. Banks will be spared from the prospect of bank runs, which have traditionally functioned as a check on unfettered loan book expansion.
What claim the critics?
The concept of a digital rupee has its detractors. They emphasize the ability that digital currencies provide central banks to monitor economic activity and contend that if legitimate economic activity is judged illegitimate by governments, this could operate as a brake on economic progress. The potential of digital currencies issued by central banks to compete with private cryptocurrencies may also be exaggerated. Private Cryptocurrencies are in demand among some investors for reasons other than the fact that they are electronic. Instead, they are considered to be more reliable value stores with more consistent purchasing power than fiat money.