Elon musk officially owns twitter now. Elon Musk reportedly sacked four of Twitter's top executives, including its CEO Parag Agrawal and its legal director Vijaya Gadde, after completing the USD 44 billion buyout of the social media business. Check out this blog to know more!
Introduction
Elon Musk, the CEO of Tesla and SpaceX, completed his $44 billion purchase of Twitter on Thursday, October 28. This marked the conclusion of a protracted legal battle over control of one of the biggest social media networks in the world. But this quickly resulted in changes that went beyond just Musk's Twitter bio, which he altered to "Chief Twit," and the location on his profile, which he changed to "Twitter HQ." The bird is free, he added in a tweet. According to allegations in the media, Musk fired Twitter's chief executive Parag Agrawal, chief financial officer Ned Segal, and head of law and policy Vijaya Gadde. Musk and Agrawal had a public dispute in the months prior to his takeover, during which he claimed that Twitter officials had misled him and Twitter investors about the number of bogus accounts or bots on the social media platform.
Musk has often mentioned high objectives as the driving force behind the acquisition, claiming that it was necessary to maintain Twitter's freedom as a "public space" in order to protect democracy and civilization. According to some sources, Musk may soon restore the account of former US President Donald Trump. He has criticized Twitter's decision to restrict accounts like Trump's in the past. In a post on October 27, Musk elaborated, stating that Twitter serves a crucial purpose as a common digital public square – a platform where people can freely discuss and debate ideas online without "resorting to violence," though he also acknowledged that it was possible this goal might not be realized.
In this piece on the subject, he also criticized traditional media, claiming that it had contributed to the polarization of debates towards extremist ideologies on the right and left. While many detractors said that Musk's stance on free speech may cause anarchy, he stated in the post that there would be certain restrictions on what could be written so that Twitter wouldn't turn into a "free-for-all hellscape." Additionally, he previously stated that Twitter in certain countries will be subject to the national rules on hate speech. Such a message is crucial for Twitter's advertisers as well, whom Musk went on to address in the following paragraph of the post: "Fundamentally, Twitter strives to be the most respected advertising platform in the world that improves your brand and grows your organization."
Musk started buying Twitter stock this year, and in April it was revealed that he had agreed to buy the firm for $44 billion and make changes to its regulations, content moderation, and other aspects. Soon after, he asserted that the corporation had misreported the number of spam accounts using its network, making it impossible to determine the true number of Twitter users. Musk tweeted a poop emoji in response to CEO Parag Agrawal's attempt to explain the prevalence of Twitter bots.
Twitter sued Musk for violating the terms of the original contract after Musk stated in July that he was no longer interested in purchasing the social media network, citing bots. Twitter said that Musk was attempting to back out of the agreement because his personal fortune had decreased as a result of the recession, despite the fact that Musk had pledged to personally contribute about $33 billion of the $44 billion contract, according to The New York Times. This month, Musk declared that if Twitter dropped its legal action, he would proceed with the acquisition at the original price. Musk was given three weeks to complete the transaction after the lawsuit was postponed until October 28.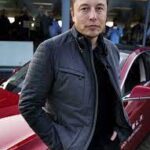 Will users be charged for the blue verification tick?
The benefit would be a component of Twitter Blue, a presently optional premium subscription service for the microblogging platform. Users who are verified have 90 days to switch to Twitter Blue or risk losing their checkmark. Additionally, this means that Twitter Blue's costs will increase in the few nations where it is now offered. Currently, Twitter Blue costs $4.99 (about Rs 410) each month, but according to the article, that price may soon rise to $19.99. (roughly Rs 1,646). What transpires in each of the regions where Twitter Blue is now unavailable is unclear. Twitter Blue was unveiled last year, for those who are unaware. Users that pay a monthly subscription fee have access to premium features. In the US, Canada, Australia, and New Zealand, it is available for iOS, Android, and online users. This service has not yet gone international. Elon Musk has made it apparent in recent months how he intended to change how Twitter handles bots and the verification process. The complete authentication procedure is now being redesigned, Musk tweeted.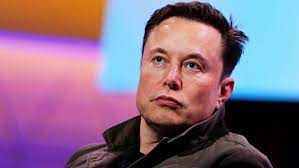 In India, the Twitterati looked divided on Friday, with some supporting content filtering and welcoming the change while others expressed fear for the sustainability of the social media site given its past conflicts with the Indian government. It will be interesting to see how the future of the social media behemoth plays out in India, where it has been dogged by a number of problems, including temporarily denying access to then-Union Minister Ravi Shankar Prasad and other political figures in 2021. Those impacted criticised the move as "arbitrary and egregious violation of IT regulations," despite Twitter's claim that the suspension was done because the account broke its rules.
"While wickets are falling on Twitter after Elon Musk takes charge, Urban Naxals in India must be frightened," tweeted filmmaker Ashoke Pandit in response to the news. A different filmmaker, Vivek Agnihotri, posted a picture of Gadde with a group of individuals, including Jack Dorsey, the former CEO of Twitter, holding a sign that read, "smash brahminical patriarchy," on Twitter. "They ended up shattering themselves while trying to smash the Brahminical Patriarchy. A Brahminical Justice case Elon Musk, thank you. "He continued. When Elon Musk fired Twitter's top executives, Shefali Vaidya, a self-described social media influencer, said, "Excellent! I've been shadow banned since I greeted Elon Musk's takeover of Twitter, and my following count has slowly decreased.
Hopefully, it will become an impartial platform now that Twitter India and Twitter Support are in place. Many people, especially those who have been banned from Twitter for breaking the rules, have been fascinated by Musk's claim that the site will permit free speech. Gadde apparently oversaw the extraordinary choice to permanently suspend the Twitter account of former US President Donald Trump. In India, where Twitter has millions of users, a number of government accounts, politicians, and corporations frequently use the network to share their opinions and information. The most recent incident involving the government and the microblogging platform was compliance with new IT legislation.
The government released IT regulations last year to increase the accountability and responsibility of digital intermediaries for the content that is hosted on their platforms. The regulations mandated social media businesses to hire grievance resolution officers, delete harmful content as soon as feasible, and support investigations. However, user concerns continued to go unaddressed even after the redressal system was established by the IT Rules 2021, which prompted the government to step in and propose an appellate jurisdiction framework. In addition to the disagreement over the new IT regulations, tensions with the government increased last year when Twitter forbade Prasad from using his account.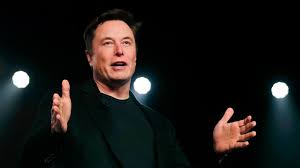 It's hard to say, but Musk has mentioned a few topics of interest at various times. Musk has mentioned a new strategy for advertising in addition to the protection of free expression and the departure of senior executives with whom he did not appear to agree. Twitter has not been able to develop a comparable source of advertising revenue, in contrast to other social media sites like Instagram and YouTube. Also predicted to be significantly smaller is its audience. Musk has also previously discussed developing a super app dubbed X that would function similarly to WeChat in China or the recently released TataNeu app in India, allowing users to request a variety of services like shopping, food delivery, ride-hailing, etc. through a single all-encompassing app. According to Musk, Twitter's long-term potential is orders of magnitude more than its current value.